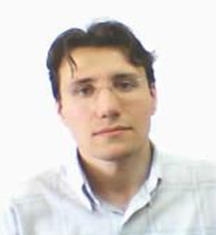 Ministry of Foreign Affairs former official. Wanted for terrorism and forgery.
On orders from FETO/PSS, he has been posting hostile messages on social media targeting Turkey and spreading FETO/PSS propaganda.
He is one of the defendants who were accused of cheating at the 2010 national entry exams for state institutions.
He was officially removed from his position at the Turkish Ministry of Foreign Affairs for 'passing on information to his FETO/PSS controller (handler) and acting on the directives of FETO/PSS'.
He was a user of ByLock, an encrypted messaging application exclusively used by FETO/PSS members. He communicated via ByLock using the mobile phone number subscribed under his name.
He is a fugitive from justice. He is the subject of outstanding search warrant for 'Being a Member of an Armed Terrorist Organization', 'Committing Fraud against Public Institutions and Organizations' and 'Document Forgery'.