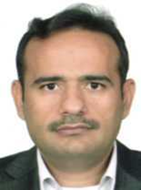 Said SEFA was born on August 2, 1978 in Malazgirt/ Mus and his given name was Muhammed Said SOLAK. He became a FETO disciple in his high school years. He is a graduate of Gazi University Faculty of Education Department of Turkish Teaching. During his university years he served as the organization's mentor to students staying in the group's dormitories and hostels.
In 1999, he married Turkish teacher Senay AKTEPE through the group's catalogue marriage system (the organization's marriage system made through choosing the wives from the FETO catalogue who are also members of the group and have adopted its ideology) and is an insurance holder in the group's companies in Istanbul and Ankara. He has three children and was appointed to Turkmenistan by the group following the birth of his second child in 2002.
He worked in FETO/PSS schools in Askhabad until 2009 while also serving as "tradesmen supervisor". He rose within the group's ranks and became Country Imam Deputy. He collected money from Turkish and foreign businesspersons in Turkmenistan as donations/"himmet" (benevolence).
He threatened those businessmen, who refused to donate, with disrupting their businesses in Turkmenistan and exiling them from the country. When threatening the businessmen he often used the expression "we have already talked about the standards" and that is why he became to be known as "standard Said" among Turkish businessmen. In late 2009, he was sent back to Turkey due to claims of theft, money stealing and corruption against him in Turkmenistan.
When he was back in Turkey, he was appointed in Van. He operated as Van "Provincial Imam Deputy" and "Academicians' Imam".
In late 2011, he moved to Istanbul as he was appointed to the group's media apparatus. In 2012, he changed his name to "Said Sefa" with court order to use in his newly-formed circle and to cut his ties with his past.
Within the organization he was subordinate to Kenan KURTOGLU aka Ertugrul. He received instructions through ByLock. He released the unfounded claims and information he received as instructions through ByLock over his Twitter account "Fuat Avni". Before December 17-25, he had founded the "Haberdar" website with the instructions and monetary assistance of the organization.
S. SEFA sought to generate the perception that he was an "independent journalist" on the media market and made friendships with individuals from various circles.
During that period, he was guided by his privy imam Kenan KURTOGLU aka Ertugrul to maintain these relationships and to "preserve his cover" for security purposes.
Seeing that his cover was exposed, S. SEFA hid for a while in a female "haberdar" reporter's house, with whom he was having an illegitimate affair. After receiving instructions from FETO, he was smuggled into Greece via Edirne.
Canadian authorities granted him a residence permit. He opened a restaurant in Canada with the money he had formerly collected from businesspersons. S. SEFA frequently stated that he was a construction worker, lived in basements, never had money and suffered a great deal during his early years in Canada, trying to give the impression that he was not someone's man or was not assisted by any congregation. He purchased the second branch of Plus Istanbul Kebab House Restaurant in just 6 months for 100.000 US Dollars. Contact between Said SEFA and organized crime leader Sedat PEKER was arranged to maintain information flow on behalf of FETO. However, Said SEFA did not prove to be as successful in this assignment. The organization leadership then decided to appoint FETO member Cevheri GUVEN to this mission in September 2021. Said SEFA continues to claim that he is not a FETO/PSS member in his videos.