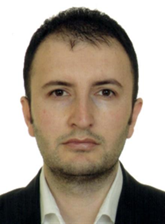 Cevheri GUVEN was born in 1977 in Erzurum. He is a graduate of Gazi University, Department of Journalism and Communication.
He established the FETO/PSS-aligned aktifhaber.com website. He broadcasted in favor of FETO's interests and set the agenda particularly during specific case process (Ergenekon etc.). He became the Editor-in-Chief of Nokta Magazine in May 2015.
C. GUVEN was the subject of an investigation in the period following the November 1, 2015 elections and was charged with "Public armed sedition against the government" for releasing a magazine cover titled "Start of a Civil War in Turkey". He was arrested and was released by court pending trial. He later illegally fled overseas and was sentenced by court to 22.5 years in prison. C. GUVEN still lives in Cologne/Germany.
Advocate of the Ergenekon and Balyoz conspiracy cases, C. GUVEN is also known for his media releases of private images of opposition CHP Party leader Deniz BAYKAL and some MHP executives. CEVHERI is also known to have obtained USB's containing confidential information from FETO member Police officers and for releasing them to the media, causing him to be named as "USB Cevheri". Cevheri GUVEN is currently a columnist at the FETO/PSS-aligned Turkish Minute and Bold Media and continues to release fabricated content over social media (Youtube and Twitter) against the Turkish Republic and its institutions.