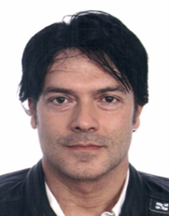 Being an ex-model and actor, he was tasked with a number of anchorman/announcer roles in several FETO-controlled media outlets.
On orders from FETO, he has been posting hostile messages on social media targeting Turkey and spreading FETO propaganda.
Before he joined FETO, he was involved with the Adnan OKTAR Group, a Turkish cult named after its leader who was charged with and imprisoned for 'Establishing a Terrorist Organization', 'Spying for Foreign Governments', 'Rape' and 'Drug Trafficking'.
FETO member senior controllers/handlers in the US and within İstanbul Police Department called to urge him to leave Turkey in the wake of 7/15. He fled Turkey a couple of days after the attempted coup took place.
He is a fugitive from justice and is wanted for 'Being a Member of an Armed Terrorist Organization' and 'Defamation by means of Audio, Visual or Written Messages'.