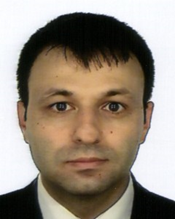 FETO member. Wanted for terrorism.
He works at the Belgium-based NGO 'Solidarity with OTHERS', a self-proclaimed advocator of human rights, which has been spreading anti-Turkish propaganda. On orders from FETO/PSS, he has been posting hostile messages on social media targeting Turkey and spreading FETO/PSS propaganda.
He is the General Coordinator of FEDACTIO, a FETO/PSS-controlled umbrella organization based in Belgium. He is also one of the executives of the consultancy company ETNO Consulting.
There is a pending court case against him filed for 'Being a Member of an Armed Terrorist Organization'. He is also the subject of an outstanding arrest warrant issued by Turkish courts.