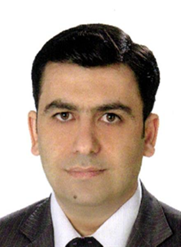 On orders from FETO, he has been posting hostile messages on social media targeting Turkey and spreading FETO propaganda.
He was officially removed from his position as the Deputy Governor at Şırnak Governor's Office of the Turkish Ministry of Interior Affairs for 'passing on information to his FETO controller (handler) and 'acting on the directives of FETO'.
He was a user of ByLock, an encrypted messaging application exclusively used by FETO members. He communicated via ByLock using the mobile phone number subscribed under his name.
He believes in political freedom as long as it serves FETO's interests. He aspires for a FETO-enforced tyrannical regime ruled by a selected minority.
He was charged with and incarcerated for 'Being a Member of an Armed Terrorist Organization' between July 2016 and February 2018. After he was released, he illegally fled to Greece despite the pending cases against him and the travel restriction imposed banning him from leaving the country.