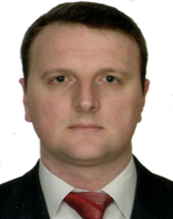 He was officially removed from his position as a Head of Department at the Ministry of Finance for 'passing on information relating to the developments within the ministry and on non-FETO member personnel' at the secret meetings he held with his FETO/PSS controller (handler) on a periodical basis'. He betrayed his co-workers and the ministry he worked for.
He is one of the 'Specially Designated Coordinators' of FETO who, on orders from the leadership, controls and runs the undercover FETO members implanted in the Turkish Armed Forces.
He was tasked by FETO with exonerating the FETO member military members who took active part in the 7/15 attempted coup.
On orders from FETO, he has been posting hostile messages on social media targeting Turkey and spreading FETO propaganda.
He is a fugitive from justice and is wanted for 'Being a Member of an Armed Terrorist Organization'.