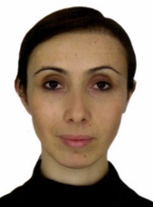 Operating under the organization's instructions, she posts anti-Turkish material and promotes the terrorist organization over social media.
R. ERSOZOGLU, who currently resides in Germany, formerly operated within the organization's ranks in Ukraine along with her husband Ismail ERSOZOGLU. She is one of the administrators of FETO-controlled Ukraine Meridien School.
While in Ukraine, she worked as the organization's instructor at the Turkish language school within the National Pedagogics Dragomanov University (Kiev), Department of Eastern Languages.