Following its loss of dominance in Türkiye, FETO grounded its strategy on enhancing its influence over social media platforms and sharing provocative material to the detriment of Türkiye.
Within the context of this strategy, the organization recruits and pays individuals with different backgrounds to create the perception that people from different social backgrounds are supporting its narrative.
One of the individuals, who seeks to create chaos over social media and shares provocative posts in line with FETO/PSS narrative, is the "transgender individual" Mehmet Lutfu OZDEMIR, who uses the pseudonym "Rachel Hebun".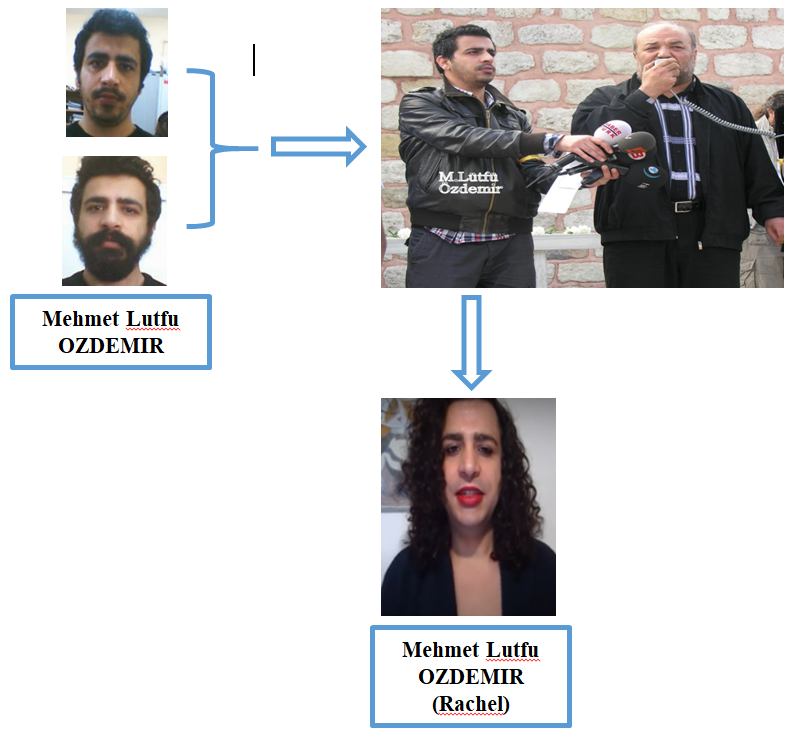 Mehmet LUTFU OZDEMIR, who has departed Türkiye in 2017 and is now living in Germany, has historical ties to FETO.
Rachel, who was commissioned by the organization within leftist groups during the Gezi Park Events (2013), began interacting with anti-Capitalist Muslim Youth, Aydinlik Newspaper and PKK circles in the period that followed.
Rachel currently makes terrorist propaganda with his/her posts involving both FETO and PKK narratives.
Among the individuals associated with and guided by Rachel are FETO members Cevheri GUVEN and Kenan KURTOGLU a.k.a, Ertugrul, who also pay Rachel.
While working as a teacher, Rachel's sister collected information from public institutions on behalf of FETO and shared this information with the organization during regular clandestine meetings. In 2016, she was dismissed of her job as a teacher as she acted in accordance with the organization's instructions.
Rachel Hebun OZDEMIR has ongoing trials for "Defamation of the Turkish President" and "Terrorist Organization Propaganda". Apprehension orders have also been issued for the individual by Turkish courts.