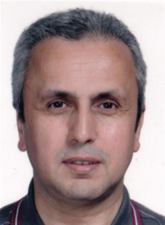 He is a prominent FETO member operating in Canada.
He used to work at several FETO-controlled companies/entities in the past including Samanyolu TV, Fatih University and Selahaddin Eyyübi University.
He regularly participates at the events and activities organized by the Canada-based FETO-controlled Northern Lights Relief Foundation (NLRF).
On orders from FETO, he has been posting hostile messages on social media targeting Turkey and spreading FETO propaganda.
He lectured at the FETO meetings organized between 1996 and 2002 back when he was living in Turkey and recruited sympathizers for FETO.
There are pending court cases filed against him for 'Attempt at Abolishing the Government of the Republic of Turkey or to Prevent It from Fulfilling Its Duties' and 'Attempt at Abolishing the Turkish Grand National Assembly or to Prevent It from Fulfilling Its Duties'. He is also the subject of an outstanding arrest warrant issued by Turkish courts.