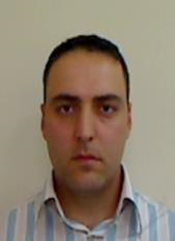 Core FETO cadre member wanted by the Turkish judiciary.
He is a PhD student studying 'International Security and Inter-cultural Communication' at the Social Sciences School Stavanger University in Norway. He also works as a football referee at the TJENSVOLL FK sports club in Rogaland region registered under Norwegian Football Federation. He is also a shareholder of the limited company Fiks Butikk
He was officially removed from his position at the NATO Joint Warfare Center in Norway for 'divulging information relating to developments in the center and on non-FETO member personnel at the secret meetings he held with his FETO/PSS controller on a periodical basis' and 'acting on the directives of FETO/PSS'. After he was dismissed, he did not return back to Turkey and stayed in Norway.
He spreads anti-Turkish propaganda at the NGO 'Beyond the Horizon, a FETO/PSS-controlled entity operating in the area of international relations and security policies.
There is a pending case against him filed for 'Being a Member of an Armed Terrorist Organization' and 'Violation of the Military Penal Law'. He is also the subject of an outstanding arrest warrant issued by Turkish courts.