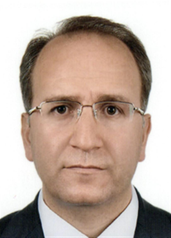 Attorney to the FETO leader. Wanted for attempting to overthrow constitutional order.
He was the lawyer of the FETO/PSS leader Fetullah GÜLEN and the member of the executive board of a FETO/PSS-controlled association.
He is in charge of coordinating the operation of the web-sites 'neyapilabilir.net', 'nasilyapilabilir.net' and 'yargiicinadalet.biz' that were created by a bunch of FETO/PSS member lawyers who sought to monitor the legal proceedings surrounding the cases of the FETO/PSS members in Europe.
He is one of the executives of the FETO/PSS-controlled organization 'Lawyers in Exile'.
He works at the Belgium-based NGO 'Solidarity with OTHERS', a self-proclaimed advocator of human rights, which has been spreading anti-Turkish propaganda. On orders from FETO/PSS, he has been posting hostile messages on social media targeting Turkey and spreading FETO/PSS propaganda.
There is a pending court case against him filed for 'Attempting to Disrupt the Constitutional Order', 'Embezzlement' and 'Abuse of Authority'. He is also the subject of an outstanding arrest warrant issued by Turkish courts.