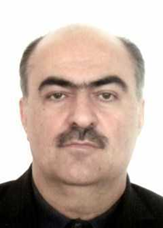 He previously operated as FETO's Turkmenistan imam.
He is one of the prominent FETO member businessmen in the USA.
Acting in line with the organization's instructions, he shares anti-Turkish posts on social media and promotes the terrorist organization.
He is able to directly meet FETO leader F. GULEN. He is one the individuals, who F. GULEN confides in the most.
Numerous FETO members (Hakan SUKUR, Ihsan KALKAVAN, etc.) seek M. FIDAN's assistance on various issues and are allowed to visit the farm house in Pennsylvania with M. FIDAN's reference.
Currently a fugitive, Mustafa FIDAN has open case files for charges of "Membership to an Armed Terrorist Organization" and "Establishing and Managing an Armed Terrorist Organization". An apprehension order has been issued for the individual by Turkish courts.