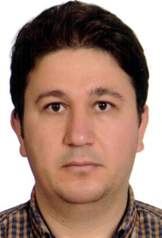 Former police officer. Wanted for terrorism.
He is a director at the 'Nordic Monitor' (www.nordicmonitor.com), a Sweden-based FETO/PSS-run web-site.
He fled Turkey for the United States in the aftermath of the failed coup attempt on July 15, 2016. He frequently talks at pro-FETO/PSS programs on YouTube spreading anti-Turkish propaganda. On orders from FETO/PSS, he has been posting hostile messages on social media targeting Turkey and spreading FETO/PSS propaganda.
He was a user of ByLock, an encrypted messaging application exclusively used by FETO/PSS members.
He was officially removed from his position as the 'Police Chief of Counter-Terrorism Division' at Diyarbakır Police Department in Turkey for 'disclosing information relating to developments in the department and on non-FETO member personnel at the secret meetings he held with his FETO/PSS controller on a periodical basis' and 'acting on the directives of FETO/PSS'.
There are pending cases against him filed for 'Disclosing Classified National Security Information for Espionage Purposes', 'Establishing or Commanding an Armed Terrorist Organization', 'Document Forgery Committed by a Civil Servant', 'Attempting to Bring Down or Preventing the Functioning of the Government of the Republic of Turkey', 'Illegally Recording Personal Data', 'Invasion of Privacy', 'Document Forgery', 'Fabricating Crime' and 'Acquiring Access to Classified National Security Information for Political or Military Espionage Purposes'. He is also the subject of an outstanding arrest warrant issued by Turkish courts.