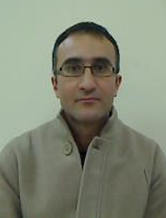 Former diplomat. Charged with official document forgery and terrorism.
He works at the Amsterdam, The Netherlands-based think tank 'Institute for Diplomacy and Economy' which propagates and advocates anti-Turkish ideas and actions.
He was officially removed from his position at the Turkish Ministry of Foreign Affairs for 'divulging information relating to developments in the ministry and on non-FETO member personnel at the secret meetings he held with his FETO/PSS controller on a periodical basis' and 'acting on the directives of FETO/PSS'.
There is a pending court case against him filed for 'Document Forgery' and 'Being a Member of an Armed Terrorist Organization'. He is also the subject of outstanding arrest warrant issued by Turkish courts.