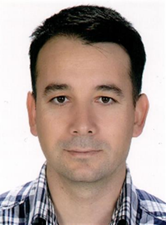 On orders from FETO he has been posting hostile messages via his Twitter account "@Dagci_Dagci" (Mehmet Dağcı) targeting Turkey and spreading FETO propaganda.
Mehmet DAĞCI lives in Washington, US and works at Amazon. His employment at Amazon thrills prominent FETO officials, leader Fetullah GULEN in particular, as he donates the majority of his wage to FETO as 'Himmah' (FETO's regular local fundraising activities) and helps several FETO members find employment in Amazon.
He was officially removed from his position as a Colonel at the Turkish military group at the NATO base in Norfolk, Virginia, USA for passing on information to his FETO/PSS controller (handler) on the military personnel of the US and other countries posted at the naval base.
He was a user of ByLock, an encrypted messaging application exclusively used by FETO members. He communicated via ByLock using the mobile phone number subscribed under his name.
There is a pending court case filed against him for 'Being a Member of an Armed Terrorist Organization' and he is the subject of an outstanding arrest warrant issued by Turkish courts.