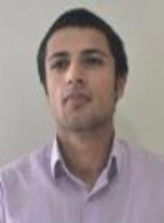 He currently lives in Sweden. On orders from FETO, he has been spreading terrorist FETO propaganda over his Twitter account @isvec_krali (İsveç Kralı/king of Sweden new account).
He seeks to present himself as a software developer through fake Twitter posts and troll accounts he managed.
He stayed at FETO student houses during when he was studying at Fırat University in Turkey.
He was a user of ByLock, an encrypted messaging application exclusively used by FETO members. He communicated via ByLock using the mobile phone number subscribed under his name.
M. C. SEYHAN is a fugitive from justice. He illegally travelled abroad.
He is currently tried for 'Being a Member of an Armed Terrorist Organization' and 'Disseminating Terrorist Propaganda'. He is the subject of an outstanding arrest warrant issued by Turkish courts.