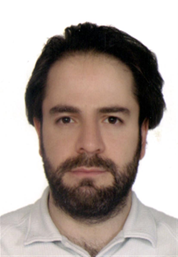 FETO ideologist. Wanted for terrorism.
He is a director at the 'Nordic Monitor' (www.nordicmonitor.com), a Sweden-based FETO/PSS-run web-site.
He worked for the FETO/PSS-run company Feza Gazetecilik A.Ş. (newspaper/publishing house) between 2005 and 2015.
On orders from FETO/PSS, he has been posting hostile messages on social media targeting Turkey and spreading FETO/PSS propaganda.
There are pending cases against him filed for 'Being a Member of an Armed Terrorist Organization', 'Disclosing and Targeting Government Officials Who Served in Counter-Terrorism Campaigns', 'Failure to Publish Corrections and Replies' and 'Insulting the President of the Republic of Turkey'. He is also the subject of an outstanding arrest warrant issued by Turkish courts.