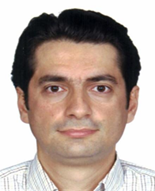 He is the current FETO Media Official and he is based in Germany.
He had alerted the lower-tier FETO members to imminent police actions including wiretapping, detention or arrest based on the tips he received from the FETO member police officers.
He is in charge of directing the FETO social media team, Said Sefa, the user of the Fuat Avni account in particular, on which messages to post based on the instructions issued by Fetullah GULEN.
He is in charge of providing reports to FETO ringleader Fetullah GULEN on the budgets of the FETO-sponsored media agencies and their circulation rates.
He issued the FETO instructions over ByLock, the encrypted application used exclusively by FETO members.
He is currently tried for 'Being a Member of an Armed Terrorist Organization', 'Committing Fraud against Public Institutions and Organizations' and 'Document Forgery'. He is the subject of an arrest warrant issued by Turkish courts.