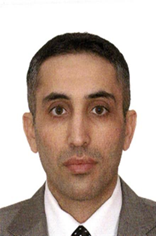 Former military officer. Wanted for terrorism.
He propagates anti-Turkish ideas at "Clingendael Institute" and "Jason Institute for Peace and Security Studies" based in The Hague, The Netherlands.
Encouraged by his FETO/PSS handlers, he had joined the Turkish Armed Forces. He was removed by an emergency decree from his position as a Infantry Staff Major at the NATO Allied Joint Force Command (JFX) Brunssum, The Netherlands and became a fugitive.
There is a pending case against him filed for 'Being a Member of an Armed Terrorist Organization' and 'Violation of the Military Penal Law'. He is also the subject of an outstanding arrest warrant issued by Turkish courts.