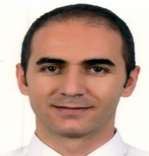 Core FETO cadre member wanted by the Turkish judiciary.
He works at the Belgium-based NGO 'Solidarity with OTHERS' which propagates anti-Turkish ideas and actions.
There is a pending court case against him filed for 'Being a Member of an Armed Terrorist Organization'. He is also the subject of an outstanding arrest warrant issued by Turkish courts.