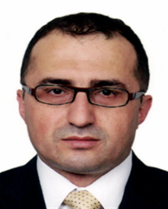 He was officially removed from his position as a Research Fellow at the Ministry of Youth and Sports for 'passing on information relating to the developments within the ministry and on non-FETO member personnel' at the secret meetings he held with his FETO/PSS controller (handler) on a periodical basis' and for acting on FETO directives.
He committed financial fraud during when he worked as a project manager at the Ministry of Youth and Sports. He submitted inflated invoices to the Ministry to siphon away money from the funds earmarked for the youth education programs into the vaults of FETO.
He was a user of ByLock, an encrypted messaging application exclusively used by FETO members.
He is a fugitive from justice and is wanted for 'Being a Member of an Armed Terrorist Organization' and 'Public Incitement to Hate and Hostility'.