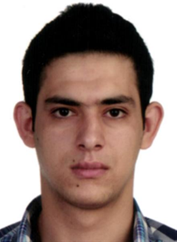 FETO member. Wanted for terrorism.
He followed the footsteps of his father Necati KAÇMAZ who worked for the FETÖ/PDY network in Senegal in the past and who was currently a member of the FETO/PSS network in Poland. Harun Kaçmaz serves as the vice-chairman of the Czechia-based NGO Mosaic Dialog Platform (Mozaiky o.s. Platform Dialog).
He studied at the FETO/PSS-controlled Vistula Academy of Finance and Business (Akademiam Finansow i Biznesu Vistula-AFIB) in Warsaw.
There is a pending case against him filed for 'Being a Member of an Armed Terrorist Organization'. He is also the subject of an outstanding arrest warrant issued by Turkish courts.