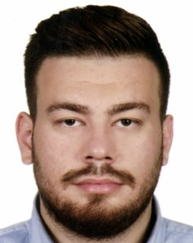 Senior FETO member. Wanted by the police.
On orders from FETO/PSS, he has been posting hostile messages on social media targeting Turkey and spreading FETO/PSS propaganda.
Using the codename Tarık, he served as a 'house supervisor' at the FETO/PSS cell houses in the past.
He works as a political analyst at the Bosnian branch of the 'BIRN/Balkan Investigate Reporting Network'.
He is a fugitive from justice and he is the subject of outstanding search warrant for 'Being a Member of an Armed Terrorist Organization'.