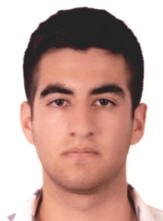 He was a cadet within TAF ranks and was later discarded from the TAF for informing his organization executive (brother), who he accounted for, about the developments in his institution and the information he compiled on non-FETO member staff during their regular clandestine meetings. He has betrayed his colleagues and his institution.
From an early age, H. TUNC frequented the FETO/PSS-run homework/ study centers and was admitted to the TAF with an exam, of which the answers were provided by the FETO/PSS in advance.
He is among the soldiers who was involved in the July 15th foiled coup attempt.
He is a fugitive and is wanted for "Membership to an Armed Terrorist Organization".