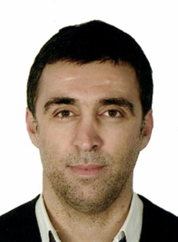 He is a prominent FETO member based in the United States.
During when he was an active football player, he frequently went to the FETO camp organized in the United States, met with the ringleader Fetullah GÜLEN and received his instructions directly from F. GÜLEN.
Using his popularity as a famous footballer to influence potential sympathizers, he sought to recruit members for FETO from within the sports circles.
He still follows the same agenda seeking to reach out to a FETO-supporting audience using his fame as a well-known football player. He also actively spreads black propaganda against Turkey.
He has always been one of the biggest financiers of FETO allocating the majority of his earnings he made throughout his career to the group.
There are pending court cases filed against him for 'Being a Member of an Armed Terrorist Organization', 'Insulting the President', 'Establishing or Commanding an Armed Terrorist Organization', 'Laundering Proceeds of Crime', 'Defamation by means of Audio, Visual or Written Messages', 'Violating the Law on Prevention of Financing of Terrorism' and 'Offense of Insult'. He is also the subject of an outstanding arrest warrant issued by Turkish courts.