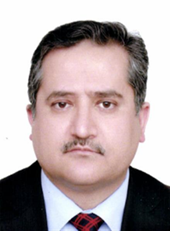 He had been an operative within the FETO 'special service unit'[1] in charge of the police.
On orders from FETO, he has been spreading FETO propaganda on social media.
He was a user of ByLock, an encrypted messaging application exclusively used by FETO members. He communicated via ByLock using the mobile phone number subscribed under his name.
He is a fugitive from justice and currently resides in The Netherlands.
He is currently tried in absentia for 'Being a Member of an Armed Terrorist Organization' and 'Establishing and Commanding an Armed Terrorist Organization'. He is the subject of an outstanding arrest warrant issued by Turkish courts.
---
[1] [TN – Specially designated supervisors of FETO who are exclusively in charge of approaching, recruiting and handling students and/or personnel of the key government departments including the military, police, national intelligence agency and judiciary.]