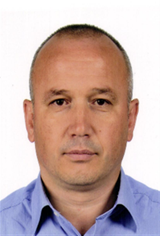 Former academician. Fugitive FETO member.
He is a FETO/PSS member academician primarily and frequently consulted by FETO/PSS-controlled think tanks. He is a columnist at the FETO/PSS propaganda outlet Ahval news portal and also works as a lecturer at the Palacky University in Czechia.
He has been a FETO/PSS member ever since he was a university student. He used to work for the Dialog Eurasia Platform, a sub-group operating under the Journalists and Writers Foundation, a FETO/PSS-run entity with FETO/PSS leader Fetullah GÜLEN standing as its honorary chairman.
He used to be a writer at the FETO/PSS-controlled newspaper Today's Zaman and worked at the FETO/PSS-controlled İpek University which was shut down [for FETO/PSS links].
There is a pending case against him filed for 'Being a Member of an Armed Terrorist Organization'. He is also the subject of an outstanding arrest warrant issued by Turkish courts.