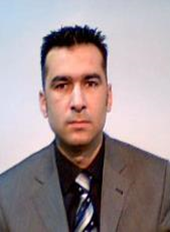 He was officially removed from his position as a lecturer at the Turkish Police Academy for 'passing on information relating to developments within the academy and on non-FETO member personnel' at the secret meetings he held with his FETO controller (handler) on a periodical basis and 'acting on the directives of FETO'.
He was a part of the Fetullahist Terrorist Organization network implanted within the Turkish National Police.
He was a user of ByLock, an encrypted messaging application exclusively used by FETO/PSS members. He communicated via ByLock using the mobile phone number subscribed under his name.
He is a close acquaintance of Hamza TOSUN who had bugged the Prime Minister's Office on orders from FETO. He and Hamza TOSUN co-published an article.
He had served as a junior handler controlling the residents of the FETO cell house he used to stay back when he was a university student in Konya.
He is the subject of an outstanding search warrant for 'Being a Member of an Armed Terrorist Organization'. He illegally fled to Germany.