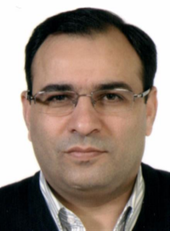 He is a prominent FETO member operating in Sweden.
He serves as the Director General of the FETO-controlled Belgium-based think-tank 'ECPS/The European Center for Populism Studies'.
He is a member of the senior FETO structure called the 'Committee of the Wise' (Board of Consultants).
On orders from FETO, he has been posting hostile messages on social media targeting Turkey and spreading FETO propaganda.
He used to be the Chief Editor at the now-defunct FETO-controlled Today's Zaman back when he was living in Turkey.
He is one of the high-profile figures of the FETO media structure. He hinted at the possibility of an impending coup in his articles he used to write at Zaman newspaper before the attempted coup took place on July 15, 2016.
He is one of the senior handlers/controllers who preached at the religious gatherings periodically organized by FETO.
There are pending court cases filed against him for 'Being a Member of an Armed Terrorist Organization', 'Insulting the President', 'Offense of Insult', 'Violating the Law on Capital Market', 'Attempt at Abolishing the Government of the Republic of Turkey or to Prevent It from Fulfilling Its Duties' and 'Defamation by means of Audio, Visual or Written Messages'. He is also the subject of an arrest warrant issued by Turkish courts.