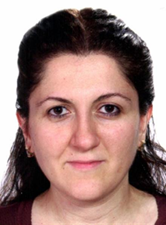 She is one of the FETO members implanted into the Turkish justice system in the past.
She used to be a judge before the attempted coup in Turkey on July 15, 2016 and entered verdicts based on FETO orders.
She was a user of ByLock, an encrypted messaging application exclusively used by FETO members. She communicated via ByLock using the mobile phone number subscribed under her name.
On orders from FETO, she has been posting hostile messages on social media targeting Turkey and spreading terrorist FETO propaganda.
She is currently wanted for 'Being a Member of an Armed Terrorist Organization'. She illegally fled Turkey.