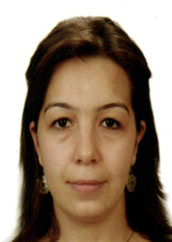 Former judge. FETO member. Wanted for terrorism.
She chairs the 'European Justice Initiative' which was founded by FETO/PSS members based in different countries who had been dismissed from their jobs by emergency decrees in Turkey.
She used to be a judge until 2016 when she was removed by an emergency decree from her position for 'acting on FETO/PSS orders'. This FETO/PSS member former judge posts hostile messages against Turkey over the European Justice Initiative and her personal Twitter account on orders from FETO/PSS and carries on spreading FETO/PSS propaganda.
She had been sentenced to imprisonment in Turkey for 'Attempting to Disrupt the Constitutional Order' and 'Being a Member of an Armed Terrorist Organization'. She was incarcerated between 2016 and 2018
.