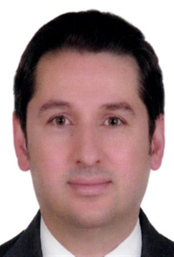 Former academician. FETO-affiliate.
He is a former member of parliament and an academic. He currently works at the Washington, US-based FETO/PSS-run think tank 'FDD/Foundation for Defense of Democracies'. He also served as a member of the consulting committee of the FETO/PSS-controlled 'Turkish Democracy Project' that spreads anti-Turkish propaganda.
He is on friendly terms and cooperation with anti-Turkish think tanks and political figures in the US and on orders from FETO/PSS, he has been posting hostile messages on social media targeting Turkey and spreading FETO/PSS propaganda. He is a forefront FETO/PSS operative involved in lobbying activities.
There are pending cases against him filed for 'Destroying, Misusing, Fraudulently Acquiring or Stealing Documents Concerning State Security' and 'Insulting the President of the Republic of Turkey'. He is also the subject of an outstanding arrest warrant issued by Turkish courts.