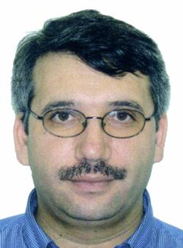 Senior FETO Member. Wanted for terrorism.
He has been a part of the FETO/PSS for a very long time and has also been a prominent figure within the FETO/PSS network in Indonesia. He first travelled to Indonesia from the USA in 2009 and built thu Fetullah GÜLEN chair at the Syarif Hiyatullah University in Jakarta, Indonesia.
He was ordained as a 'mullah', a special title awarded only to the university graduate members of religious studies who have been trained by the FETO/PSS leader Fetullah GÜLEN himself. He has a close relationship with F. GÜLEN.
He writes articles for 'herkul.org', one of the notorious FETO/PSS-run web-sites.
On orders from FETO/PSS, he has been posting hostile messages on social media targeting Turkey and spreading FETO/PSS propaganda.
There is a pending case against him filed for 'Being a Member of an Armed Terrorist Organization'. He is also the subject of an outstanding arrest warrant issued by Turkish courts.