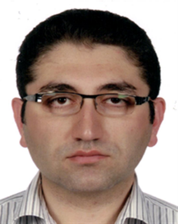 He was assigned a number tasks within FETO from a young age. He first served as a FETO official in charge of high school and later as a FETO official in charge of a student dorm.
He was officially removed from his position at the Prime Minister's Office for 'passing on information relating to the developments within the office and on non-FETO member personnel' at the secret meetings he held with his FETO/PSS controller (handler) on a periodical basis'. He betrayed his colleagues and the office he worked for.
He was one of the crypto FETO members who managed to infiltrate into the Turkish Prime Ministry Inspection Board.
On orders from FETO, he has been posting hostile messages on social media targeting Turkey and spreading FETO propaganda.
He served as a senior controller/handler within the office of the special services, one of the exclusively secret groups within FETO.
He was a user of ByLock, an encrypted messaging application exclusively used by FETO members.
He is a fugitive from justice and is wanted for 'Establishing or Commanding an Armed Terrorist Organization', 'Disclosing Classified National Security Information for Political or Military Espionage' and 'Being a Member of an Armed Terrorist Organization'.