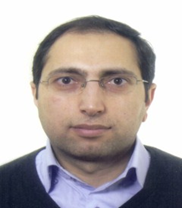 FETO ideologist. Wanted for terrorism.
He is a director and an author at the Sweden-based FETO/PSS web-site 'Haber İsveç' [News Sweden].
He also acts as the FETÖ/PDY Coordinator in charge of 'Zaman Scandinavia' in Sweden. 'Zaman Scandinavia' is a Denmark-based press/media outlet promoting FETO/PSS ideology.
On orders from FETO/PSS, he has been posting hostile messages on social media targeting Turkey and spreading FETO/PSS propaganda.