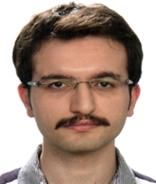 FETO member. Wanted for terrorism and attempting to adversely influence fair trial.
He is a member of the executive committee of the FETÖ/PDY-affiliated NGO called 'OTHERS' which was founded in Belgium in 2018 to disseminate anti-Turkish propaganda.
On orders from FETO/PSS, he has been posting hostile messages on social media targeting Turkey and spreading FETO/PSS propaganda.
He had been charged with and tried for 'Breach of Confidentiality' and 'Attempt to Influence a Fair Trial' in Turkey.