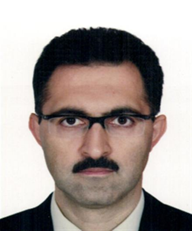 Hardcore FETO member. Wanted for terrorism.
He is one of the directors of the 'Nordic Monitor' (www.nordicmonitor.com), a Sweden-based web-site created by FETO/PSS to build and spread anti-Turkish propaganda.
He is known for his unquestioning loyalty and obedience to FETO/PSS. He is also the FETO/PSS official in charge of the so-called NGOs 'SCF/Stockholm Center of Freedom' and 'Nordic Monitor'. In the past he served as the Representative of 'Today's Zaman' in Ankara.
He was a user of ByLock, an encrypted messaging application exclusively used by FETO/PSS members.
There are pending cases against him filed for 'Establishing or Commanding an Armed Terrorist Organization', 'Insulting the President of the Republic of Turkey', 'Insulting by an Audio, Visual or Written Expression/Statement, 'Slander' and 'Criminal Threatening'. He is also the subject of an outstanding arrest warrant issued by Turkish courts.