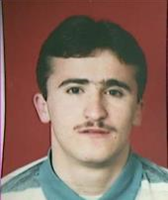 Sevki UNAL, who was one of the FETO-aligned New Jersey Dialogue executives, has been appointed to Chicago/ USA as of July 2022.
He was the user of ByLock application, used for secret organizational communication among FETO members.
While in Turkey, he worked for FETO-aligned institutions/ companies.
He founded the FETO-aligned Dialogue Foundation in the US in 2017. He is currently one of the executives of FETO-aligned New Jersey Dialogue.
He shares anti-Turkish posts on social media in line with the directives he receives from the organization and makes online terrorist propaganda.
Currently a fugitive, Sevki UNAL has an open case file for the charge of "Membership to an Armed Terrorist Organization". An apprehension order has been issued for the individual by Turkish courts.