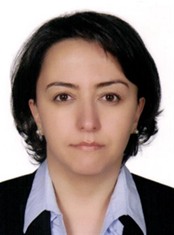 She is a prominent FETO member operating in the United States.
She used to be the Chief Editor at the now-defunct FETO-controlled Today's Zaman back when she was living in Turkey.
On orders from FETO, she has been posting hostile messages on social media targeting Turkey and spreading FETO propaganda.
She is one of the high-profile FETO members who runs propaganda campaigns on social media on direct orders from the FETO leader Fetullah GÜLEN.
She used to be a controller/handler at the FETO-controlled dorm houses for university students back when she was a student at Bilkent University.
There are pending court cases filed against her for 'Being a Member of an Armed Terrorist Organization', 'Disclose and Target Government Officials Who Served in Counter-Terrorism Campaigns', 'Insulting the President' and 'Offense of Slander'. She is also the subject of an outstanding arrest warrant issued by Turkish courts.