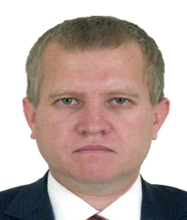 He was officially removed from his position at the Turkish Ministry of Youth and Sports for 'passing on information relating to developments within the ministry and on non-FETO member personnel' at the secret meetings he held with his FETO/PSS controller (handler) on a periodical basis and 'acting on the directives of FETO'.
He was one of the senior handlers who controlled the FETO members implanted within Turkish Armed Forces on FETO orders.
He was a user of ByLock, an encrypted messaging application exclusively used by FETO/PSS members. He communicated via ByLock using the mobile phone number subscribed under his name.
He is a fugitive from justice. He is the subject of an outstanding search and arrest warrant for 'Being a Member of an Armed Terrorist Organization'.